Best Meat UK Deals
Bens Best £40
£40.00
Dine in and save ££££s , this deal is ideal for the smaller family that is packed with all your essentials to make fresh tasty meals from breakfast to BBQ. fill your freezers and feed your family . Plus bulk up your deal and choose a crazy add on .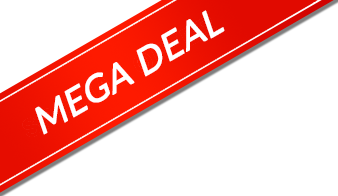 £135 for £65
£65.00
Our mega deal is packed with fresh tender meat that will cater for all families , with a huge selection of marinated and plain meats this meat hamper will allow you to cook home made meals to tickle your families tastebuds , so fill your freezers and feed your families , don't forget to take a look at the crazy add ons you can choose with this deal , and you get FREE delivery nationwide (eggs not sent they get broke)
a WEEKLY WRAP
£29.99
Meat for the week, including a tasty roast
super september
£59.99
Crazy monthly offer loads of meat loads of treats plus FREE National delivery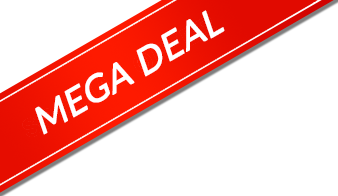 FREE MEAT FRENZY
£49.99
Bonkers ben n mental mark back in action with this crazy offer sweet EVERYONE GETS FREE DELIVERY Plus you all GET FREE MEAT OR the 4 joints for a fiver WOWZERS
THE BIG JOINT HAMPER
£89.99
ALL LARGE JOINT PERFECT TO FREEZE READY FOR CHRISTMAS or PERFECT for the bigger family for weekend roasts working out at only £12.85 per massive roast
1/2 THE BIG JOINT HAMPER
£49.99
1/2 the size joints of the BIG HAMPER YOU GET ALL YOU SEE each joint perfect for a a family 4-6 people
Supreme weekend saver
£40.00
ABSOLUTE BARGAIN £40 the lot FREE UK DELIVERY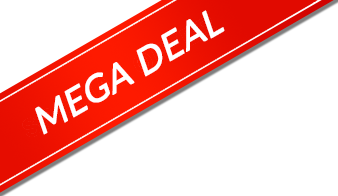 Bens bonkers box
£55.00
Hi all the name says it all , yes thats it ben's gone bonkers with this deal and not a chicken drumstick or wing in site for all those that don't like to nibble on the bone . This meat hamper has everything to tickle your tastebuds and great for families Don't forget to take a look at the crazy add ons for only 99p, yep you read it right only 99p, and delivered FREE. Bonkers Ben strikes again
£20 meat PACK
£20.00
This is a sample of our best selling products PERFECT FOR A GIFT PLUS ADD A SUNDAY ROAST give it a try if you like it you know where to come back and buy (stir fry sent as salt n pepper fillets - no veg)
3kg of prime Steak and 5kg of fresh breast
£49.99
Get 3kg of prime steak (average 10 to 18 steaks ) and 5kg fresh chicken breast ( average 25 to 32 ), full of protein and perfect for those that love just steak and breast or those that want to eat healthy be it slimming , keeping fit or bodybuilding .
3kg of Sirloin steak
£25.00
3kg of sirloin steak cut up into steaks If you wish to order more of this or any other steak/breast/joints use the Bulk Buy option on the website
Build your own box
£29.99
With our build a box hamper this is the deal for all those that only like certain meats , whether it be you don't like meat on the bone , don't like marinated meat , only like beef , or after lean meats then this deal is for you , it suits families , or why not make you own BBQ pack , or how about make your own slimmers pack or gym pack no matter what we have you covered with the build a box deal . FREE delivery
3kg of tender rump steak
£25.00
Full Rump 3kg If you wish to order more of this or any other steak/breast/joints use the Bulk Buy option on the website
5kg of grade A breast
£25.00
5kg of grade a breast random weight 15-33 per bag all fresh chicken fillets 5kg weight amount per bag depends on size of fillets If ordering more than one steak/breast deal use the Bulk Build Your Own
The BEST Gym pack
£39.99
The Gym pack that is packed with protein for all those wanting to slim or gain lean muscle , with a great selection of lean boneless meats from lean sausages , fresh chicken fillets to prime tender sirloin steaks , giving you a range to prep all your meals , all meat is 5% fat great for bodybuilders and fitness and sports people . plus choose 1 crazy add of 6 x prime sirloin steak £10 or 10 fresh chicken breast for only 1p . FREE delivery
JUST JOINTS
£29.99
£40 worth of joints you pay £29.99. Lamb leg joint Gammon joint Pork roast Beef Large roasting chicken plus a portion of Nando's style chicken quarters 4-5 per tray
Bulk buy items make your own
£49.99
Make your own using this want double steak no problem, want joints no problem, want breast no problem use this is the cheapest way to buy in bulk
the GYM OR SLIMMERS u selecta
£44.99
pick your own favourite gym items tailoring it to your slimming or gym diet plans plus add 5 pots of gold for £5 or a crazy add on plus FREE DELIVERY
---
Best Meat UK
Best Meat UK does exactly what it says in the name. We deliver the best meat to you, across the mainland UK, next day! We pride ourselves in the quality of our fresh meats and also the amazing prices that we can offer. Here are our latest meat deals - simply choose your deal(s) from our selection below. With any of our deals we offer next day, tracked delivery to (almost) anywhere in the mainland UK!
---